"I became not only a better athlete, but a better person"
When I first stepped into Bear Essentials in 2012, it was to take a kickboxing class with my dad. I never knew that I would end up forming such a special bond with Nate and Justin. Since that first day, I've spent countless hours at Bear Essentals, training with Nate, working out on my own, asking Justin questions, and enjoying meals with them. They helped me become not only a better athlete, but a better person and man. Thanks for everything you two have done, and continue to do, for me!
-Ben Greenberg
"Completely changed my life"
I have always considered myself a fitness-minded person, but training at Bear Essentials opened my eyes to huge aspects of fitness that I was missing, and that was holding me back from increased progress, such as flexibility, mobility, and the importance of HIIT. After about 6 months of training one or two times a week, to compliment my other activities, I can honestly say I have never felt better as an adult. I am much more flexible, aerobic capacity is high and I've lost significant fat. All in 30-minute increments though the Warrens' awesome training system.

-Peter Jensen Bissell, 33, South Portland
"One of the most empowering experiences of my life"
Initially, when I started my lifestyle change in March of 2015, I was 41 and I had two children. Nevertheless, I wanted to get in shape. I started to eat clean, meaning no processed foods and high protein, low fat and a lot of vegetables. I found a workout online which proved to be very challenging for me, since I had been sedentary for the 6-7 years prior. Until May of 2015, I worked out in my basement to gain some strength and stamina back and then I signed up at the YMCA.
I worked out on my own for a couple of weeks, until I realized I had no direction and even though I had some experience with weights, I wasn't entirely sure what I was doing. Enter Anne-Marie. She was patient, kind, knowledgeable, and clearly passionate for what she did. She cared about my body, how I felt, past injuries and most importantly form, so I could avoid any future injuries. I seemed to injure myself frequently before I met her, because I wasn't lifting correctly. She quickly assessed some weak areas and we successfully worked together to reach my goals.
The physical changes came, but the part that I never saw coming was the mental change. Confidence, security, and the ability to take risks rounded out my list of accomplishments, because of her help. I have participated in two strength competitions, a Beach Raid, and I am currently training for a Spartan Race. Without her encouragement and support, these things would have remained on my bucket list because I never would have stepped out of my comfort zone. In her words, "change doesn't happen in your comfort zone".
I expected the physical change but not the mental. It has been one of the most empowering experiences of my life to work with her!

Danielle Gerrish, 43, Saco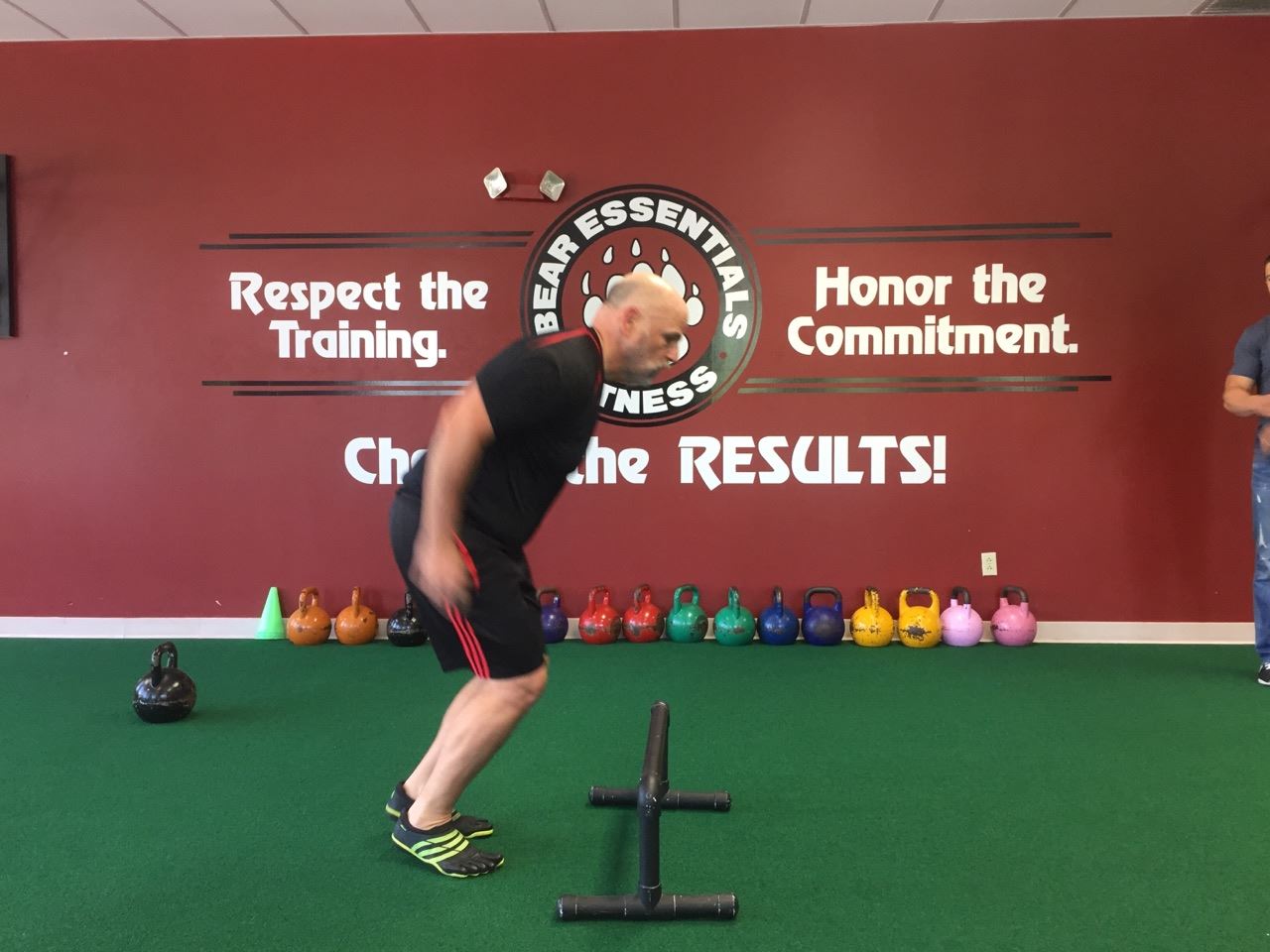 "Respect for the work, respect for the results"
At this point in my life, fitness is about function, not fashion. When I first started working with Justin, my tennis game had reached a plateau that I just couldn't get beyond. Justin tailored a program for me that enhanced my power, speed and agility with the added bonus of better posture. Not only has my tennis game reached a new level, my skiing has also drastically improved.
Justin and Nate have cultivated an environment of respect. Respect for the work, respect for the results. This translates into a facility where members of all fitness levels can feel comfortable working alongside each other. It makes no difference if you are a high school athlete, into lifting, or a person trying to achieve a better physical lifestyle, your efforts gain the respect of Justin, Nate, and the other members.

Kevin Cyr, 56, Dayton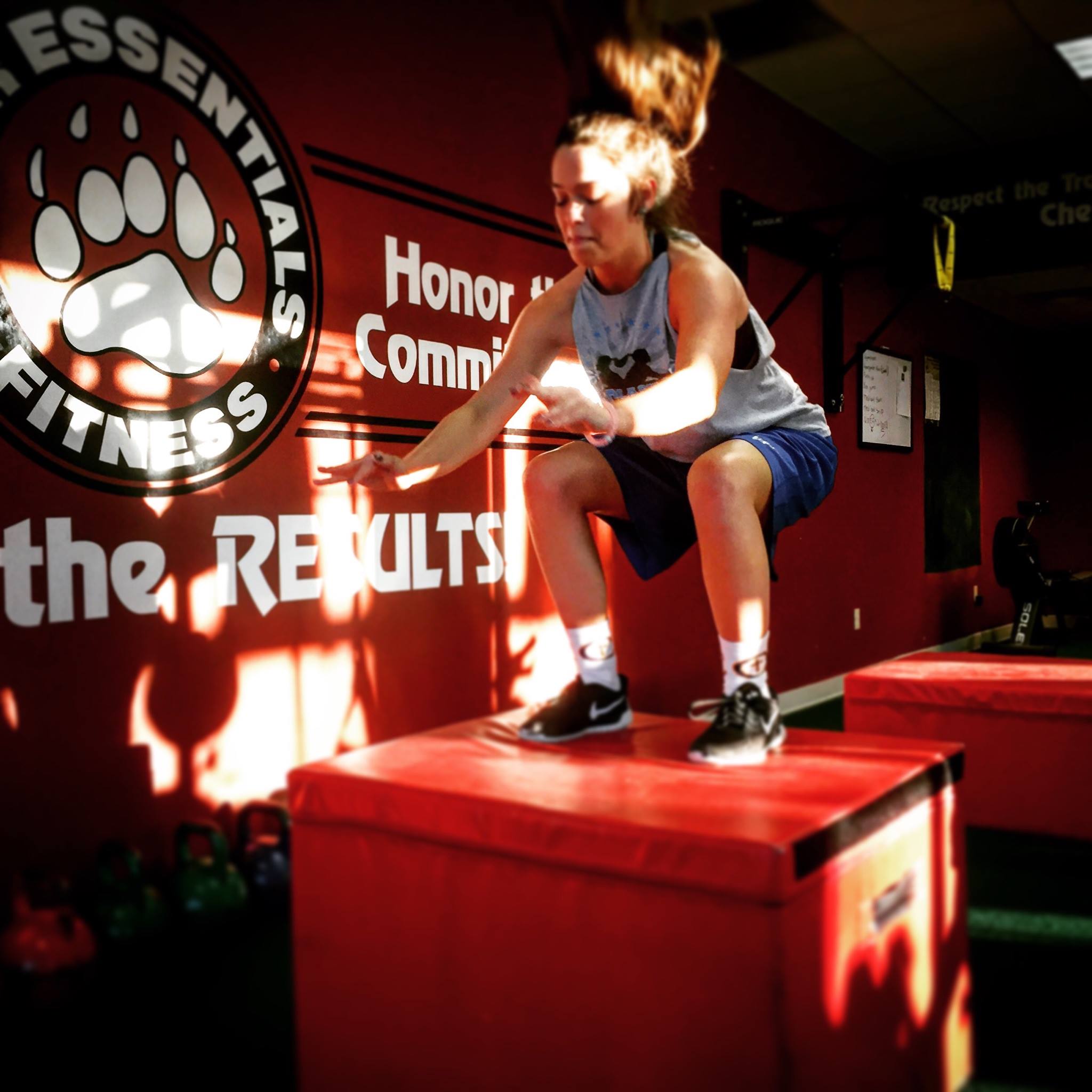 "I've trained elsewhere and keep coming back to Bear Essentials"
Bear Essentials offers great programs. I have been a member for 4 years and working out through Justin and Nate's classes has prepared me to compete at a high level in high school sports. Even if you aren't an athlete, the types of workouts you will get at this facility will help with whatever you're trying to accomplish – increase mobility, strength, or losing weight. I have trained elsewhere and keep coming back to Bear Essentials. Highly recommended.

Alayna Briggs, 19, Cape Elizabeth
Cheverus H.S. Baseketball, Lacrosse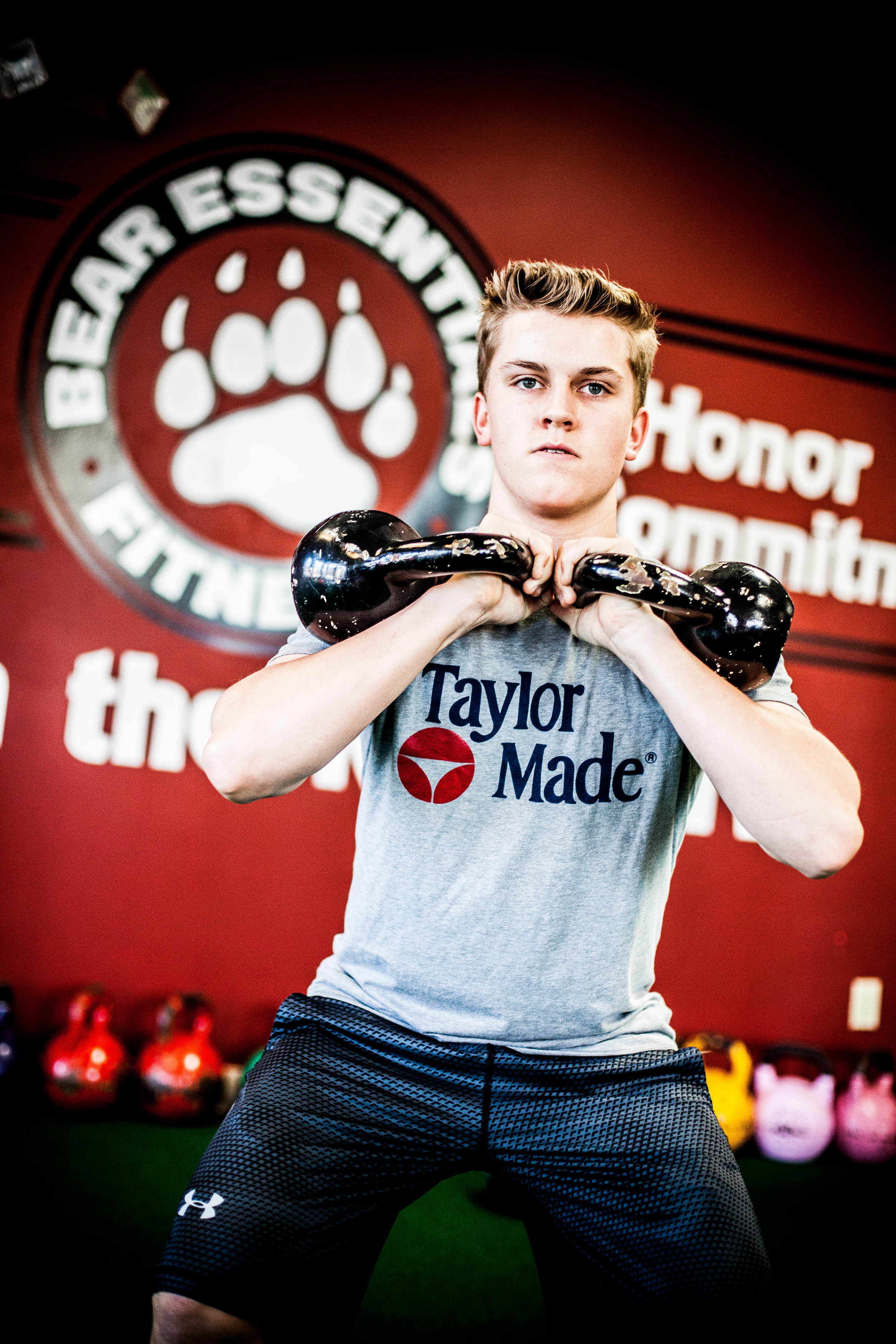 Before I started going to Bear Essentials, I never understood what it meant to "get results"
Before I started going to Bear Essentials, I never understood what it meant to "get results". A lot of people think it's losing weight, or gaining muscle mass, but the REAL results take place when you use everything you achieve in the gym and apply it to your life. I apply what I've been taught at the gym to my golf swing, hockey shot, and day-to-day life. Training with Nate has allowed me to see that you will get out what you put in, and that there are no shortcuts.

Anthony Burnham, 16, Scarborough
12th over all in New England H.S Golf, 2016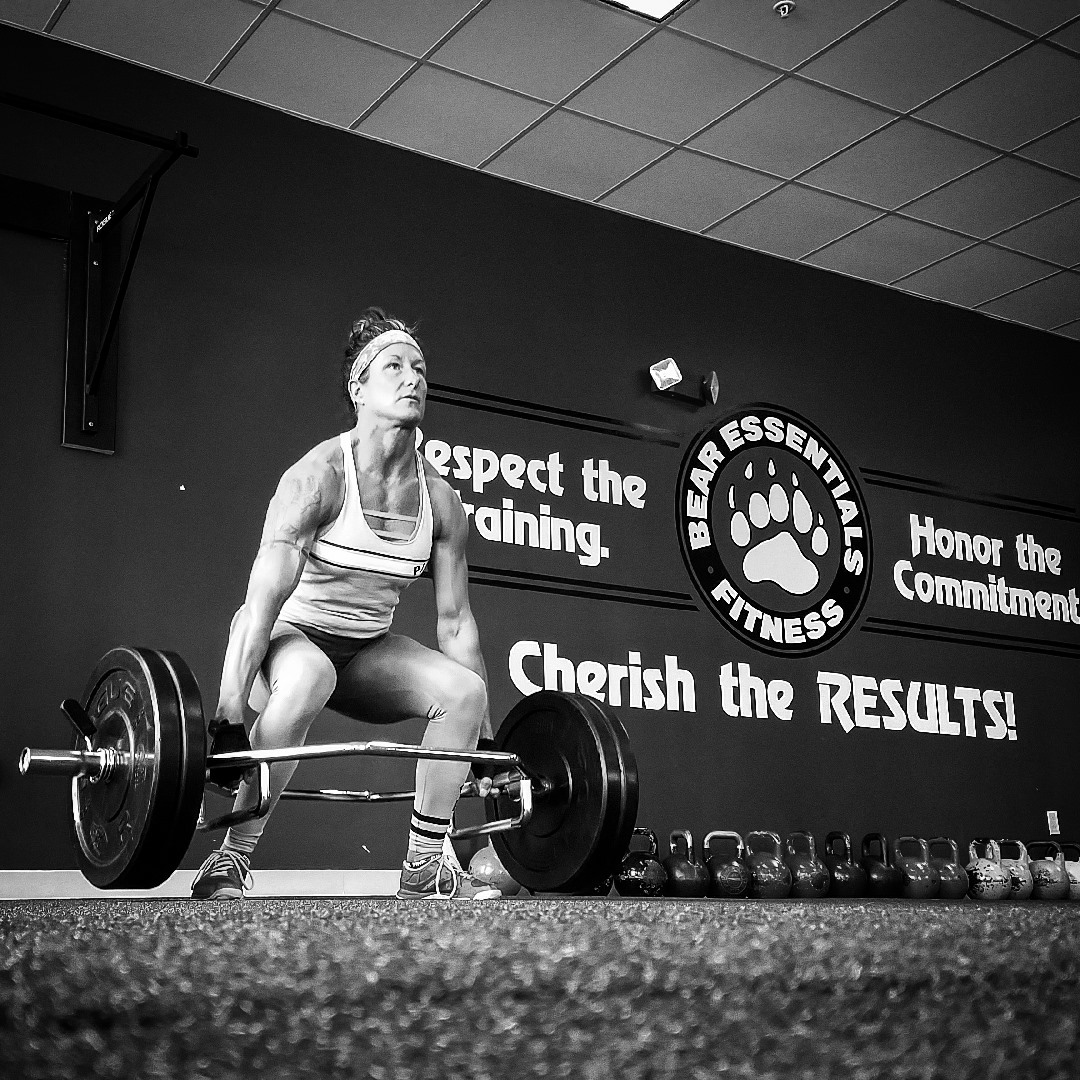 "It totally changed my world"
I've been a member of Bear Essentials since 2010, when I decided to come out of my comfort zone and begin a strength training program. I was previously only interested in running and had never belonged to a fitness center before; freeweights intimidated me. I started to set goals with Nate, one of the owners, and it totally changed my world. I am very impressed by his passion to help clients. His knowledge and ability to connect with clients separates him from others. I am planning long-term goals at this point, and will be working at Bear Essentials to achieve them. If someone else finds inspiration from my story, then all the better. Look out world, here I come!
 
Stephanie Sawyer, 46, Scarborough